Salesforce Administrator Career Track
March 23, 2021
2021-09-21 16:17
Salesforce Administrator Career Track
Mentor Support | 1:1 Mentorship | Online | 6 Weeks
Salesforce Administrator Certification Training
Salesforce Administrators are a vital bridge between business and technology, earning on the upwards of $107,510 annually. Get your Salesforce career in shape by earning an administrator credential in just 6 months with our flexible, mentor-based training.
Practical, hands-on training to help you master and manage the functionality and a wide range of important features available in Salesforce
The Salesforce Administrator certification is intended for those salesforce experts with experience on the Salesforce platform and are continuously looking for ways to propel their companies and organizations even further through the implementation of additional capabilities and features. If you looking to sit this exam, you should possess a broad knowledge of customizing Salesforce, managing users, regularly configuring the platform and always on the watch out for more ways to benefit from the capabilities and features of the Salesforce platform.
Salesforce Administrator Annual Salary Statistics
According to a Salary Survey of more than 1,800 salesforce admin professionals, the following table reveals the salary ranges for Salesforce admins in different countries.
Sample Skills You'll Learn
Our industry experts have crafted a syllabus that captures everything employers are looking for besides technical skills. Our learning materials are a combination of articles, case studies, videos, hands-on projects, and career-related coursework.
Our students have been hired by some of the best organizations in the world





Saved My Career!
For along time, I wondered was I was unable to negotiate the salaries I hoped to be paid. Only when I signed up with Plumlogixu did I realize that non-certified Salesforce Admins get paid lower than our certified colleagues. Thank you Plumlogixu for saving my career and helping me get certified.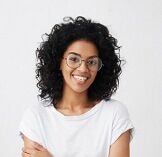 Rose Pelosi
Certified Salesforce Admin
The full tuition fees for the Salesforce Administrator Certification training is $5,000. Upfront payments attracts a discount of up to $500. Monthly payments are allowed at the rate of $850. Deferred tuition option is unavailable but will be launched in soon.
Frequently asked questions about Salesforce Administrator
Ready or in doubts?
Ready to enroll for this career-changing data analytics bootcamp? Enroll now below. If you are not sure if this program is right for you, schedule a call and we will reach out and help you assess your specific career goals.