How to Kickstart Your Journey as a Salesforce Administrator in Pakistan with PlumlogixU
September 10, 2023
2023-09-27 11:34
How to Kickstart Your Journey as a Salesforce Administrator in Pakistan with PlumlogixU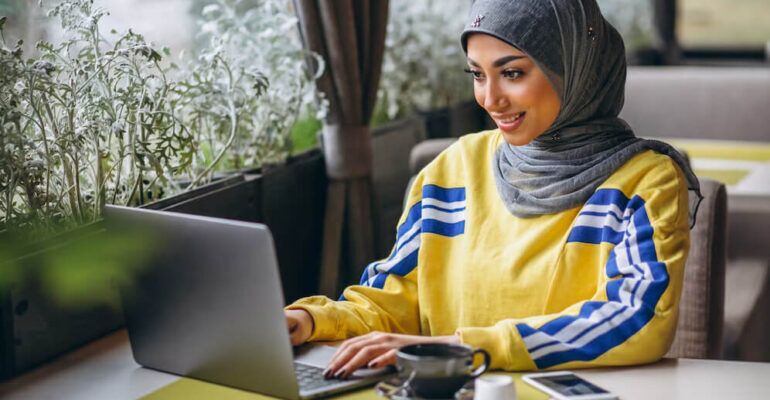 How to Kickstart Your Journey as a Salesforce Administrator in Pakistan with PlumlogixU
If you are in Pakistan and you've always had a passion for venturing into the technology space with Salesforce, here's your chance to jump in, especially if you been asking about how to become a Salesforce administrator in Pakistan.
As the business technology landscape continues to undergo digital transformation, Salesforce has emerged as the go-to solution for over 150,000 companies and organizations worldwide.
From industry giants like Amazon, Toyota, and American Express to household names like Spotify and NBC Universal, the versatility of Salesforce knows no bounds. Its adaptability even extends its reach to thousands of smaller enterprises, making it a universal favorite.
However, as Salesforce continues to weave its influence into the fabric of modern businesses, the demand for adept Salesforce Administrators has soared. These professionals play a pivotal role in ensuring the smooth functioning of the Salesforce platform for organizations of all sizes. Notably, Salesforce has projected a staggering 400% annual increase in the demand for Salesforce administrators, reflecting an undeniable trend of sustained growth in this field.
Who is a salesforce administrator?
Salesforce Administrators are the unsung heroes behind the scenes, orchestrating the symphony of efficiency within their company's Salesforce instances. They're the architects of automation, the creators of crucial reports and dashboards, and the patient mentors who ensure every team member knows the ropes. In essence, they are the driving force behind enhanced productivity.
The rewarding aspect of being the repository of knowledge and skill doesn't go unnoticed. Salesforce Administrators are highly sought-after professionals, and obtaining certification can catapult your career into the fast lane. According to a recent research by Salesforce, the past five years have witnessed a remarkable 148% job growth for administrators in the United States, with a median salary of $86,000.
So, how can you position yourself for success in Salesforce Certification? Here, we provide the answers to six critical questions that will set you on the path to becoming a proficient administrator.
What role do Salesforce admins do on a daily basis?
The role of a Salesforce Administrator can be versatile, as it adapts to the specific needs of different organizations and industries. However, there are several core responsibilities that a typical Salesforce admin fulfills:
Oversee User Profiles and Access Levels: Salesforce Administrators manage the organization's data, including vital information related to sales, marketing, products, customer demographics, and activities. They create and manage user accounts, assigning appropriate access levels based on roles and responsibilities. This includes onboarding new team members and revoking access for former employees.
Import New Leads, Contacts, and Data: Administrators establish standards for data entry processes to maintain data consistency across the organization as users add leads and other data to Salesforce.
Create Processes for Reporting: Salesforce Admins are experts in CRM data management, responsible for keeping data clean, organized, and readily accessible to support training efforts and inform business decisions.
Set Up and Run Deduplication Tools: Over time, duplicate data can accumulate in Salesforce due to user input, webform submissions, and imported lists. Admins run deduplication tools to identify and remove duplicates, ensuring data accuracy.
Testing System Updates in the Sandbox: Salesforce receives regular updates, and top admins proactively test and install these updates in a sandbox environment. This allows them to understand changes and explore new capabilities before updates are implemented, maintaining data security and system performance.
Run Database Maintenance Reports: Salesforce administrators conduct various tests and generate reports to ensure the database remains in good condition. These reports may include field utilization reports, APEX tests, role and profile reports, and industry-specific reports. Admins often automate these processes for efficiency.
Create and Maintain Records Archives: Best practices dictate that administrators retain records for at least 12 months or longer. This involves documenting error reports and any changes made to field history tables.
Solve Issues and Challenges: When problems arise with Salesforce, admins are responsible for diagnosing issues, finding solutions, and implementing fixes. They also gather input from users and management to plan, build, test, and execute solutions. Admins provide training to employees on updates, changes, and processes.
Process Setup and Optimization: Admins harness Salesforce's capabilities for sales and marketing by setting up contact sequences, conducting A/B tests, automating data entry processes, and generating reports to measure the effectiveness of sales and marketing initiatives. They continuously optimize these processes for efficiency.
Specialized Responsibilities: Different industries use Salesforce in unique ways. For instance, admins in the medical field must understand HIPAA data protection requirements in addition to their Salesforce expertise. Admins are expected to be well-versed in both Salesforce and industry-specific requirements.
To ensure that Salesforce admins possess the necessary knowledge and practical experience, Salesforce offers various certifications that assess an administrator's expertise with the platform. These certifications require rigorous study and practical experience to master the relevant skills, setting a high standard for qualified professionals.
How to become a Salesforce administrator in Pakistan: resources to get you started
Preparing for Salesforce certifications requires access to a range of resources. Here's a list of valuable resources that can help you in your certification journey:
salesforce.com: The official Salesforce website is your primary destination for all things Salesforce. You'll find comprehensive information about the platform and certifications here.
Trailhead: Salesforce's own training resource, Trailhead, is a treasure trove of learning materials. It offers training modules, community discussions, custom learning paths, and more, all tailored to enhance your knowledge of Salesforce and certifications.
Salesforce Paid Training Courses: Salesforce provides paid training courses that offer in-depth knowledge and hands-on experience. While they come at a cost, they can be an excellent investment in your career development. An excellent example is the one offered by us at PlumlogixU dubbed Salesforce Administrator Career track program which offers one to one mentorship, job guarantee and a flexible, affordable payment plan. Check it out under courses.
Salesforce Admin YouTube Channel: This official training resource offers a vast collection of videos covering various aspects of Salesforce. While it may not be exam-focused, you can find valuable information here.
Practice Test: Salesforce offers a practice test that gives you a glimpse of the actual exam experience. You can choose between a timed version for a realistic test scenario or an untimed version for comprehensive exploration.
Pluralsight: Pluralsight is a tech-industry training resource offering 15 in-depth courses dedicated to Salesforce. These courses are designed to deepen your understanding of the platform and prepare you for certification exams.
FocusonForce: FocusonForce is an online training resource that specializes in courses designed to help you pass Salesforce exams at a more affordable price compared to official Salesforce training.
These resources offer a variety of ways to prepare for Salesforce certifications, allowing you to choose the ones that best align with your learning style and goals.
Exams and what's next
After you have completed your training and preparation (PlumlogixU will ensure you are fully prepared and qualified to take the exam), it's now time to get ready for the exam so you can earn your first badge.
When you're ready to take the Salesforce Administrator Certification Exam, you can do so through Trailhead. Simply select your role and click "Schedule Now" to register for the test. Follow the provided prompts to arrange your exam.
Earning your certification is just the beginning. Salesforce is constantly evolving, so it's crucial to keep your Salesforce admin certification current. You'll need to recertify each year, and Salesforce is diligent about notifying you before your certification expires, allowing you to schedule your recertification in a timely manner.
How Difficult is the Salesforce Administrator Certification Exam?
The difficulty of the exam varies based on your experience. It's a 90-minute multiple-choice test, and to pass, you need to answer at least 65% of the questions correctly. With 60 questions in total, you'll need to provide correct answers to a minimum of 39 questions to pass.
What's the Cost of the Salesforce Administrator Certification Exam?
The exam fee is $200, plus applicable taxes. If you don't pass on your first attempt, you can retake it at a reduced fee of $100, plus taxes. In addition to the exam fee, many test-takers invest in training to prepare effectively. You can take an official practice exam for $20, plus tax, to help you get ready.
How Much Time Does it Take to Prepare for the Exam?
The preparation timeline depends on your role, experience level, and existing knowledge. If you're starting from scratch, plan on dedicating about 10 hours a week for six weeks. If you have prior platform experience, you might be able to prepare in 2-3 weeks.
How Many Times Can I Take the Exam?
There's no limit to how many times you can take the exam. However, each retake incurs a $100 exam fee.
Should I Take a Paid Training Course for Exam Preparation?
The decision to take a paid training course depends on your preferences and budget. Course quality and pricing vary, ranging from $30 to $4500. Paid courses, especially those with live instructors offering direct feedback, can accelerate your learning, but cost considerations may influence your choice.
Do You Need Coding Skills for a Salesforce Admin Role?
No, coding or programming skills are generally not required for most Salesforce admin positions. Administrators should understand the application's features and functions, but coding is not a prerequisite for this role.
Can You Secure an Admin Job Without Certification?
Yes, some organizations hire administrators without certification. In fact, due to the high demand for administrators, many companies hire individuals for these positions and then encourage them to become certified within a few months. However, holding a certification demonstrates deep knowledge of the Salesforce platform, making you more valuable to potential employers.
How to Kickstart Your Journey as a Salesforce Administrator in Pakistan with PlumlogixU
At PlumlogixU, we offer a comprehensive Salesforce Administrator Career Training program designed to equip you with the knowledge and skills needed to excel as a Salesforce Administrator. Whether you're starting from scratch or seeking to enhance your existing expertise, our training program is tailored to your needs.
Our extensive resources cover all aspects of Salesforce administration, ensuring that you're well-prepared for the challenges and opportunities that lie ahead in Pakistan's job market.
Why Choose PlumlogixU?
Flexible Learning: At PlumlogixU, we understand that everyone has a unique learning style and schedule. You can choose the pace and time that suits you best, whether it's during the morning, evening, or weekends.
Learn Anywhere: With our free Trailhead GO mobile apps for iOS and Android, you can study on the go, making the most of your spare moments.
Role-Specific Guidance: We offer curated trails and trailmixes tailored for administrators, ensuring you're exam-ready and equipped with practical skills for your career.
Sign up for our training program and embark on your journey as a Salesforce Administrator in Pakistan. With our guidance and your dedication, you can tap into the growing demand for skilled administrators and secure a rewarding career in this dynamic field.
And just like that, you are now fully equipped with how to become a Salesforce administrator in Pakistan.